Hosting Gold Parties is an easy and safe way to sell your gold and make extra money! Let
PRS GOLD BUYERS be your personal
Gold Buyers…
STEP 1 – Contact one of our trained and skilled gold buying party host. We will walk you through the party experience.
STEP 2 – Reserve a minimum of 5 friends and family. Invite co-workers, too!
STEP 3 – Contact your host to reserve a date and time to hold your party.
STEP 4 – Get ready to have fun and make CASH at the same time!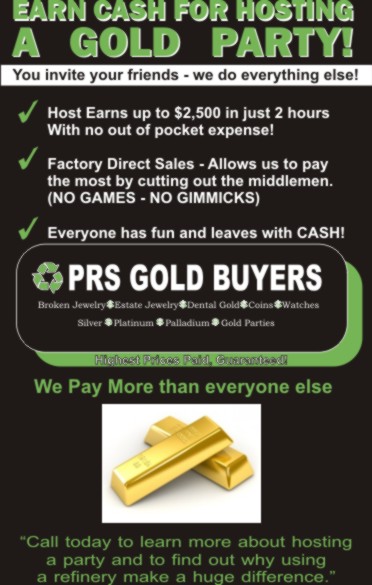 This is a unique opportunity to sell your precious metals Refinery DIRECT! Our prices and our reputation can NOT be underestimated.