Start Your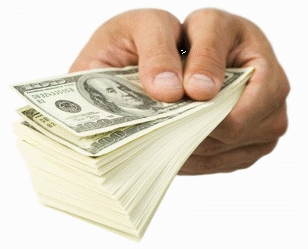 Own Gold Business
If you really want to get into the business we can help.  Please take a look at our online store in order to get everything you need in order to start making money.
Our guidebook will teach you exactly what materials are worth, what to pay for them, and exactly how much money you will make.
The key to being a successful gold buyer is having the knowledge to make it happen. PRS has this knowledge and anyone can learn to buy gold.   PRS has over 30 years of experience in precious metals industry.
Our Guidebook covers everything you need to know about Gold, Silver, and Platinum.  You will learn how to test different items along with getting numerous tips to determine if something is real or not.  One of the most important sections is the one that covers gold plated items.  Knowing how to determine if something is gold plated or not is crucial to being successful.  There is a section on how to deal with stones and to account for their weight along with advice on how to handle gold watches.  All of the simple math formulas and content values for different grades of metals are included. There is even a written test that includes a true & false section, multiple-choice section, and real world math problems, all of which are perfect for helping to test your skills or to train employees.  It also contains marketing materials such as ads that can be used in your local newspaper, and an invitation that can be used for a gold party. For a full product overview click here to view a PDF outlining the guide along with a full listing of the table of contents.
Why Gold Buying?
Buying gold gives financial freedom. It is not a get rich quick scam like you see on late night TV. It is a real trade that you can use through out your life and pass on to your children. You see advertisements all the time on TV, in newspapers, and on billboards stating that now is the time to sell your gold, or to buy over priced gold products. What they never tell you is the real money is made from buying gold.
A gold buying business can be a part-time hobby or a full time adventure. With a little bit of time and effort joined with knowledge, anyone can be successful at buying precious metals. From working with friends and family, to adding gold buying to already existing businesses like gas stations and check cashing centers, gold buying just works. There is no limit to the amount of ways to buy gold. Gold buying parties are becoming a very popular area of growth within the gold industry. A recent trend is the use of a gold party as a fundraising instrument for non-profit organizations.
PRS Resources
Most refiners don't make it easy for small gold buying companies to work with them, or set the terms in their favor so it takes too much of the profits. We do have a program for the small and new gold buying business. Call 845-561-1721 for more information.